Social Dilemma-Do Both People In the Home Have To Agree on Politicians?
Today's social dilemma came from Tom. He and his wife are arguing over an issue that only happens this time of year. Check it out. Hey Jaime. This is an argument I had with my wife over the weekend. I am friends with a city councilman here in town. He is up for reelection next month and I asked him for a yard sign. He told me he would have one of his campaign workers bring one by and put it in the yard for me. I got home and told my wife so she wouldn't be freaked out when a stranger comes by and puts a sign in the yard and she was LIVID. She said we can't put that sign up because she doesn't like him and isn't going to vote for him. I said we have been friends for 2 years and I want to support him but she didn't care. She has forbidden it. So do both parties have to agree for you to put a political sign in your yard? It's important to note that I discovered later that she doesn't like him personally. She thinks he is annoying. So her dislike of him isn't even based on a political difference. Can't wait to hear what you think. Thanks ~ Tom Well, I think both parties should agree on putting signs on the lawn, or don't put up any sign. But that's just my opinion. What do you think? Let me know on the TRY Facebook page.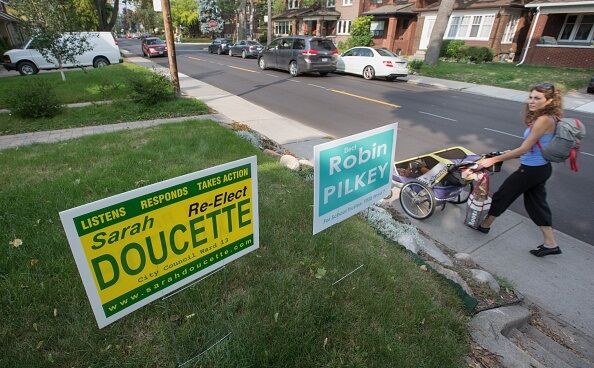 Jaime in the Morning!
Want to know more about Jaime in the Morning!? Get their official bio, social pages & articles on 98.3 TRY!
Read more