Social Dilemma-Is It Okay To Change A Baby In a Seat on a Plane??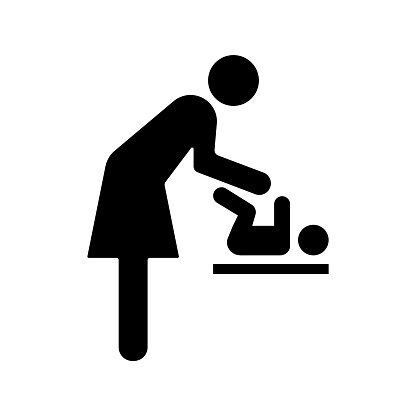 As you know, I flew over the weekend to go to Myrtle Beach to my niece's wedding. The time with my family and friends was incredible. However, on the plane ride home, something not so incredible happened. Let me start by saying we flew a low-cost airline direct from Albany and back. I don't want to say which one but I'm sure you can figure it out. Anyway, the flights were fantastic with the exception of one problem. I had a seat next to a dad and his baby. Mom and the other child, a three year old were across the aisle. Anyway, I never mind sitting next to a baby. They're cute and adorable, and quite frankly, they help me get out of my own head and my own fear of flying. However, this is what happened when we took off from Myrtle Beach on our way home. Literally about three minutes into the flight, the baby let lose with well, the baby pooped. Seriously pooped. Like the kind of baby poop when it goes all the way up their back. We've all been there with a baby. So the dad asked the flight attendant if he could go into the bathroom to change the baby because it was pretty stinky. The flight attendant said unfortunately he couldn't because we were still climbing. So the dad decided to change the baby right there on his lap. I won't get into details, but trust me, it wasn't pretty. I was a bit grossed out but I knew the dad was in a no win situation. However, several other people around us complained, and gave the dad a hard time. I just felt badly for him but some really wouldn't stop. So what would you have done in this situation? Should the dad have changed the diaper? Should he have let the baby scream with a dirty diaper? What do you think was the right move? And what would you do if this happened right next to you? Let me know on the TRY Facebook page.

Jaime in the Morning!
Want to know more about Jaime in the Morning!? Get their official bio, social pages & articles on 98.3 TRY!
Read more