Who Will You Be Cheering For In the World Series? Houston or Washington?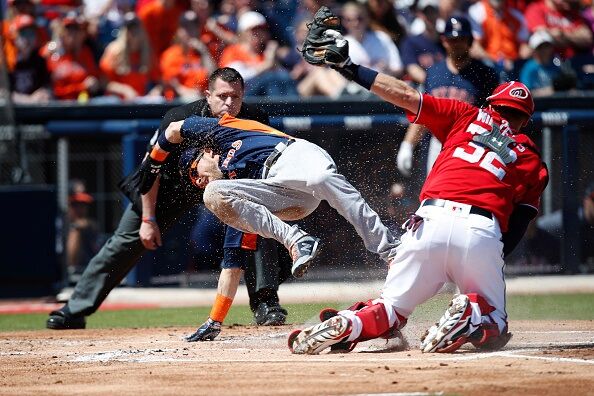 I love baseball. And as a Yankee fan, I'm always hoping my team makes it to the World Series. Unfortunately, that didn't happen this year. But that doesn't mean that I stop loving baseball so of course, I want to watch the World Series. On the one hand, we have the Houston Astros who beat the Yankees to make it into the Series. There are several reasons to cheer for them. First up, our own Tri City Valleycats are a farm team of the Astros. That means if the Astros take home the Series trophy, we'll get to see it here at The Joe next summer. Also, my dad always taught me that you always want to cheer for the team that beat your team, because then at least you know that your team was beaten by the best. On the other hand, we have the Washington Nationals. The Nationals have never even been to a World Series. This is their first chance to win the Big Game. So as someone who likes to cheer for the underdog, I can see myself hoping that they win. But wait there's one more thing to consider, especially as a Yankee fan. At the end of Game Six of the ALCS, when Jose Altuve hit that walk off two run homer to win the game, Brett Gardner of the Yankees did something so classy it makes me want to cheer for the Astros. Altuve's homerun bounced off the stands and back into the park. Of course all the Astros were running to home plate to celebrate their victory. Gardner picked up the ball and handed it to one of the Houston pitchers as he was making his way to the plate. "Here," Gardner said, handing him the ball. "Take this. You guys are a great team. Now go win the World Series. Represent the American League well." Now that's just classy. So I guess I'll be cheering for the Astros, but I won't feel too bad if the Nationals win. What about you? Who will you be cheering for?

Jaime in the Morning!
Want to know more about Jaime in the Morning!? Get their official bio, social pages & articles on 98.3 TRY!
Read more