Social Dilemma-Should Non Smokers Get Extra Vacation Days Every Year?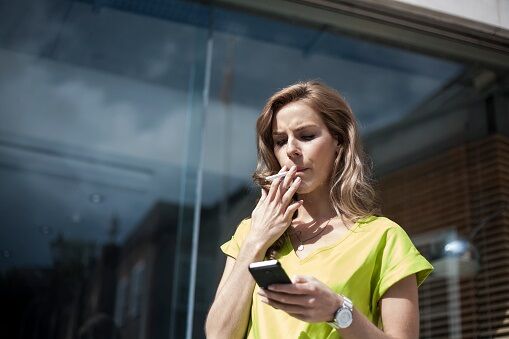 Today's social dilemma came from Joanne. She's a little upset about something her boss said and would like our take on it. Here's her email: Hi Jaime, I have a true social dilemma you can use on your show. My boss is considering doing something that I think is absolutely wrong. He recently read an article that said there was a company in England that was giving their non-smoking employees four extra vacation days a year to make up for the time that smokers take off each day. Now he's thinking of implementing that here. I don't think it's fair. I'm a smoker, but I always make sure I get my work done, even if I have to stay longer. But he says, smokers go outside for anywhere from five to 10 cigarette breaks a day, while their coworkers are doing their jobs. All that time adds up and it would only be right to give the non smokers that same amount of time off. I say it's not right because I'm still getting my work done. And they're probably taking other kinds of breaks throughout the day, like getting coffee or chatting in the breakroom. He's still thinking about doing it. I'm not even sure if it would be legal, but I'm still upset that he's even considering it. I really hope you use this as a dilemma because I honestly believe most people would find this unfair. Me and the whole office will be listening. Thank you so much Jaime. ~ Joanne Well, that does seem extreme. It never bothered me that I had coworkers who smoked even though I didn't. I pretty much try to take care of me and my job and not worry about what someone else is doing, but that's just me. What do you think? Is it fair? Would you like this policy of more vacation days if you're a non smoker or do you think it's unfair. Let me know on the TRY Facebook page.

Jaime in the Morning!
Want to know more about Jaime in the Morning!? Get their official bio, social pages & articles on 98.3 TRY!
Read more